Download Free Customizable Birthday Celebration Dinner Menu Template - MS Word Format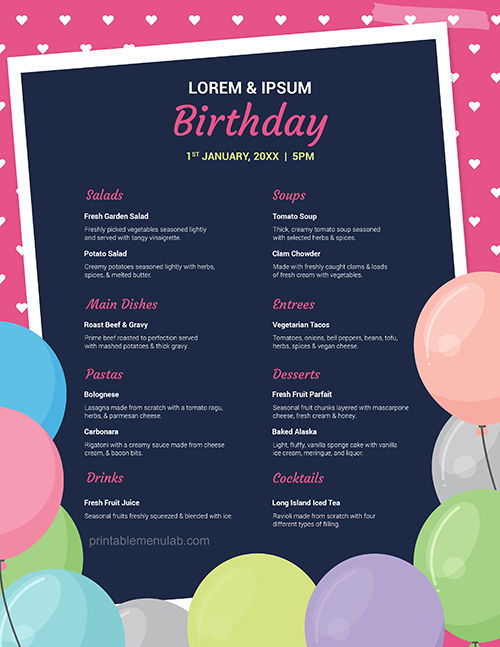 Version
Download

12

File Dimensions

8.5×11 inches

File Size

360.00 KB

File Count

1
A menu is a thing of value for the seller while it is a matter of offer or deal for the customer. It explains every good bit of information about food and the respective prices. But not all dinners are done at a specific cost as many are organized for free. This is what happens when a friend or a family member is giving a party. The graduations, weddings, and even thanksgiving involve dinners. People require developing dinner menus on many diverse occasions and here how you can do it.
Download Party Dinner Menu Templates for MS Word
When choosing a diner menu template, make sure that your choice matches your restaurant's atmosphere and overall theme. At printablemenulab.com you will find several free dinner menu templates that have created in Microsoft Word format.