Download Buffet Takeout Menu for MS Word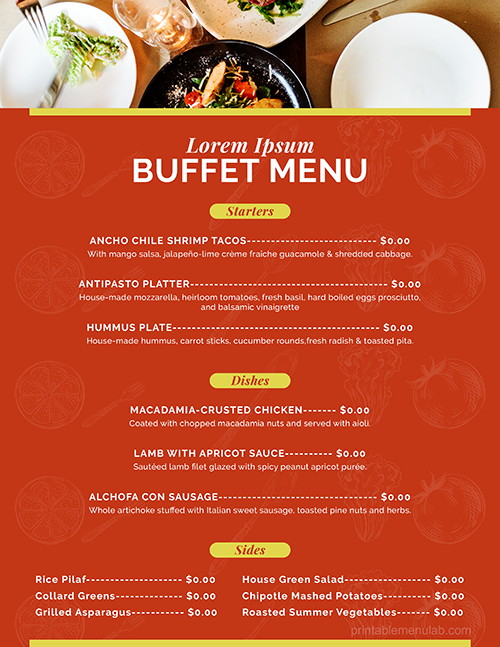 Version
Download

5

File Dimensions

8.5×11 inches

File Size

4.20 MB

File Count

1
The restaurants plan for all the good things when they launch a business. They plan for the building, cooking range, and furniture. The expert chefs are hired for the best taste and blend of the ingredients. But an often-ignored fact is that there are tools that also come into the act the moment you plan to launch a restaurant like takeout menu. Some tools are awesome in helping you interact with the public, while others let you develop a better PR. Public relations may depend on multiple factors, but a better-devised visiting card can work in certain instances.
Similarly, a follow-up call or an email can also help develop rapport while rendering satisfaction to the clients. The menus are vital for every hotel and restaurant but are graded as imperative when we talk about take-out cafes and hotels. The take-out menus are sales agents or waiters that not only deliver the information but also help sell in a better way.
In certain instances, a restaurant cannot just interact with a prospect, but by designing the best take-out menu, one can make an interaction with every prospect. It will not only deliver the details required by a customer but also will convince one to buy a certain range of items.